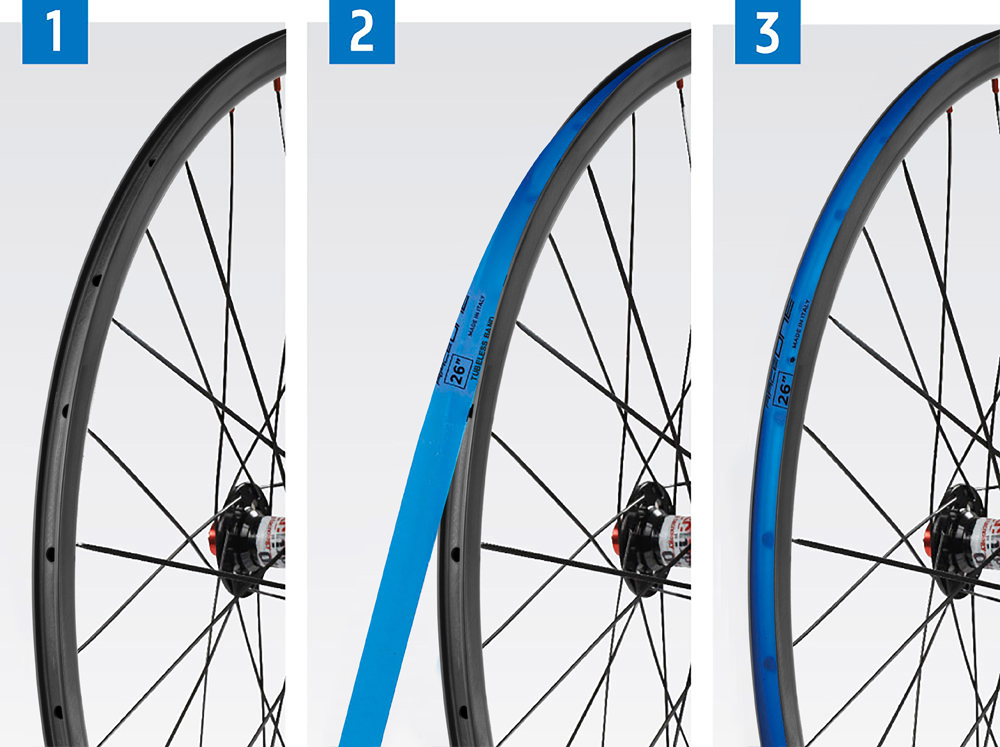 TUBELESS BAND RACEONE
---
Raceone® propose the new TUBELESS BAND RACEONE made in Italy, with the highest characteristics of its category.
Material: it's a first quality Technopolymer for medical use.
Lightness: with only 450 microns of thickness is the thinest existing on the market.
Elasticity: the elevated elastic modulus allows to the TUBELESS BAND to perfectly adapt to all the wheel types.
Cutting resistance: this is the main TUBELESS BAND's characteristic, thanks to which the TUBELESS BAND RACEONE is absolutely fearless of the air leaks caused by the sharp edged spokes of the wheels.
Grip: the slightly satin finish guarantees the optimum cover slip on the contact points with the TUBELESS BAND during the tire inflation.
TUBELESS BAND RACEONE dimensions: 26''; 27,5''; 29''.
Color: blue.
| | | |
| --- | --- | --- |
| Dimension | ø | Code |
| H 23 | 26" | 8052747192014 |
| H 23 | 27,5" | 8052747192007 |
| H 23 | 29" | 8052747192021 |
| H 26 | 26" | 8052747190676 |
| H 26 | 27,5" | 8052747190690 |
| H 26 | 29" | 8052747190669 |
| H 30 | 26" | 805747192045 |
| H 30 | 27,5" | 805747192052 |
| H 30 | 29" | 805747192038 |
SCHEDA TECNICA